Take advantage of our automotive, commercial and residential locksmith services for fast problem resolution and security improvement. Our premier company has a team of professionally trained technicians who are equipped with advanced tools and top-quality materials to provide the best lock repair, rekey or replacement. Technicians service absolutely all types of devices from basic mechanical ones to the most advanced electronic ones. The provision of key repair and replacement is also among our areas of specialization. Emergency locksmith service is based on complete mobility and full preparedness for all kinds of situations. Moreover, we specialize in the provision of scheduled services as well. For effective and reliable lock, door closer or safe installation, hire us without hesitation. With our professional work, the optimal level of security is achieved swiftly.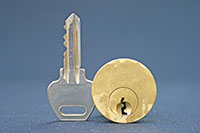 We are:
An emergency mobile locksmith that will get to you quickly whenever you need us to help you.
A 24 hour mobile locksmith that will always be there to answer the phone when you are in need of a mobile locksmith
Honestly, not every mobile home locks company can say that about their services. We are also located right in the heart of Chatsworth in De Soto Avenue so you will never have to wait a long time in order for one of our mobile locksmiths to get to your home, car or business and resolve your lock and key problems.
Some of the services we can help you with include:
Home lockouts – No one likes to be locked out of their home. Should you ever have that problem and there is no spare key to be found anywhere conveniently, you can call us at Locksmith Chatsworth and we will help you get back into your house.
Car lockouts – Getting locked out of your car is such an annoyance when it happens. For most people, it always happens at night and when no one else is around to help them. That is okay because we are just a phone call away and we will dispatch a mobile locksmith to you right away.
Office lockouts – Nothing spoils a perfect day at the office better than getting locked out of your office. If this happens and no one else has a spare key, give us a shout and we will get you back into your office and to work in no time.
As you can truly see, we can help with any lock and key problem you may come across. Keep us on your speed dial because you just never know when you may have to make a call to Locksmith Chatsworth so you can get back into your home, car or office.